2020… What a shocker!
Who would have thought that, when we were saying our goodbyes to 2019 and welcoming the New Year, roughly 2-3 months into 2020, the entire world would be battling one of the worst pandemics in recent history. And it feels like every month is out there to outdo the previous one.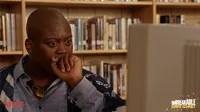 If you need a quick refresher of the events so far: just a few days into 2020, World War III was trending on Twitter after the Pentagon announced the killing of Iranian Major General Qasem Soleimani. Then Meghan Markle, flipped the scripted on how her happily ever after princess story ever after princess story was supposed to end, when she and Harry announced, against all expectations, that they were leaving their royals duties. January ended on a very tragic note when legendary basketball player, Kobe Bryant died along his young daughter Gianna, in a helicopter crash.
Sadly, 2020 seems to be taking away from us all our cultural and music icons : RIP to Manu Dibango, Tony Allen, Andre Harrell, Little Richard, sigh…)
As if this wasn't enough, on January 30, the World Health Organisation declared that the novel Coronavirus (COVID-19) which appeared in the late 2019 in China, was fast spreading outside China and consequently announced it as a pandemic. Since then, everything following resembles a bad sci-fi movie and few months later, countries like Italy, Spain and now the US have become the new epicenters of the virus. Today, more than 4 million of people are affected, 1.4 million have recovered and unfortunately more than 280 000 have died from the virus. As a result, most world governments have called social distancing and half of humanity, is confined at home.
In Africa, over 60 000 cases have been reported on the continent, with more than 9 000 recoveries and around 2000 deaths recorded (NB: Numbers change by the minute.). Yep, and we're only into 4 months of 2020.
As the world is going through an unprecedented time, with the entire humanity facing the same public health challenge at the same time, and that most of our external/outside world life has been cancelled, we are forced to dig deep within us and find the resources to keep us going through the bad times, re-evaluate our lifestyles, values and dreams. I encourage you all to look at the silver lining, of this dark cloud, use this time to reflect, take proper care of yourself and your loved ones while keeping safe and healthy.
Here are some important dates and things to look out for in May:
10 May Mother's Day : let's celebrate mothers and mothers figures in our lives
12 May International Nurses Day : They are the unsung heroes of public health care, especially during this pandemic time. Furthermore 2020 was designated as the Year of the Nurse and the Midwife by the World Health Organization in recognition of the contributions they make, and the risks associated with nursing shortages.
25 May let's all celebrate Africa Day
Coming up on the blog : do not miss my post about all the fun stuffs happening (virtually of course) in the world right now in a new feature called HON Weekly, my history feature on Yennenga, a princess from Burkina Faso and a love letter from Ghana.
Xx, PYM
Let's get social, let's connect!
Website: http://houseofnzinga.com/
Facebook page : https://web.facebook.com/houseofnzinga/
Instagram: https://www.instagram.com/fabulous_trysh/
Instagram: https://www.instagram.com/house_of_Nzinga/
Podcast: https://anchor.fm/houseofnzinga
Portfolio : linktr.ee/PatriciaYumbaM