Trending this week : The curious case of the South African" Decuplets", Self Care Takeaways from Naomi Osaka and Chimamanda Adichie sparks online debate.
Welcome to this week H.O.N Weekly's edition . Each week, I (try to) bring you the top- pop culture, current affairs, lifestyle and entertainment news- that are currently trending.
But first, a quick life update:
Life is still happening fast as usual and, the past few months have been filled with the same pandemic patterns as in the previous months: Life + Work in the new normal, we're still dealing with the uncertainties of COVID-19 and Africa is entering a 3rd wave. Plus technical issues has been delaying my content plan. (my website won't let me be great and has been crashing every other day since my last post in March.)
But so many events these past weeks have motivated me to push past my writer and technical blocks.
N.B This week's feature is like a goodie bag, you will find a mix of everything: it covers for my missed monthly musings of the past months, offer my take on the last couple of weeks' trending stories and, a list of my favorite things. All in one.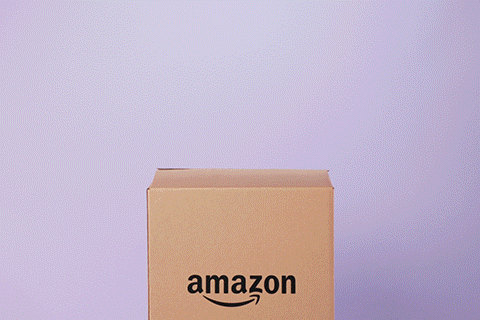 Here are 4 stories that have been on my radar and a list of random stuffs that I'm currently enjoying.
South Africa: The curious case of the decuplets
On 8 June 2021, South Africans felt like proud uncles and aunts, when a local newspaper exclusively reported that a woman gave birth to 10 babies. The announcement followed the record birth of 9 babies, by Halima Cisse, From Mali, in Morocco. Soon after, the hashtag #nationalbabyshower started trending with concerned people offering their assistance and donations. However, many gaps in the so called exclusive story, led the media and the public to start doubting the existence of the decuplets. Furthermore, local health officials have denied recording the record breaking birth at any of the provincial healthcare facilities.
Few days after, the media, officials and the public started demanding proof of the babies' existence. Parties involved (the journalist who broke the news, the alleged decuplets father and mother) started making sketchy and contractidory declarations. Eventually the father made a statement, saying : "The family has resolved and concluded that there are no decuplets born between Tebogo Tsotetsi (A.K.A 'the dad") and Gosiame Sithole (a.k.a 'the mom") until proven otherwise and wishes to apologize for any inconvenience and embarrassment." Yikes!
This story surely raises many concerns regarding ethical journalism, the propagation of fake news on social media and the credulity of the general public. Mental health issues even!
Here is a BBC video summarizing the saga :
2. From H.O.N Instagram: 3 self-care lessons from Naomi Osaka French Open's withdrawal
The backstory: Japanese tennis (Naomi is half-Haitian, half Japanese) recently quits the French Open after she said she will have refused to participate in the compulsory after-game press conference. After winning her first match, and refusing to take part in the after game conference she was fined 15 000 USD. She announced her withdrawal from the competition and announced she was suffering from depression and social anxiety.
Here are 3 lessons from her decision :
Top athletes and celebrities are humans too and can suffer from mental health issues. Naomi is helping bring more awareness by talking publicly about it.
People can suffer from a range of invisible issues and diseases, such as depression, and should be afforded the same empathy and care as people suffering from physical diseases.
No social or professional commitment is more important than your well- being, it's OK to take time for yourself and say NO to others.
4. South Africa COVID-19 update
In my previous posts, I chronicled the first weeks of the pandemic in South Africa.
After being praised for a quick response plan to the pandemic, South Africa is now in the middle of a 3rd wave and is overwhelmed by rapid infections rates, slow vaccination roll-out, unfortunate corruptions cases from health government officials and over burdened hospitals are now painting a bleak picture. Many other African countries are also reporting higher numbers of infections and deaths.
Is the worst-case scenario that the WHO were predicting is coming to realization ? Let's pray not !
4. Author Chimamanda Ngozi Adichie sets the internet ablaze with her 3-part essay.
The back story: In case you never heard about her, Chimamanda Ngozi Adichie is a Nigerian author who received huge praise and critical acclaims for her literary body of works , Americanah and Half-the yellow sun among others. Her novels, through complex characters and eloquent storytelling talks about immigration, gender roles in African society and its diaspora Nigerian history, culture and feminism. Her essay We should all be Feminists, was made popular after its narration was used by singer Beyonce in her song ***Flawless.
Chimamanda rapidly became, over the past few years, the face of modern African anglophone literature and a darling of the media and social media.
In an interview with a British TV station, Channel 4, the author declared that "trans women are trans women". Meaning the experience of trans-women could not be equated with those of cisgender women. Her statement sparked controversy and she is, since then, labelled by some as transphobic.
What's the latest buzz ?
Last week, Chimamanda published on her website a 3-parts essay titled "It is Obscene", where she reflects on her relationships with 2 past students of her writing workshops, who took part in the public backlash she faced. She writes, "the assumption of good faith is dead. What matters is not goodness but the appearance of goodness. We are no longer human beings. We are now angels jostling to out-angel one another. God help us. It is obscene.".
The essays of course set the internet abuzz with some people defending her and others less impressed by her latest publication.
Her essay made me ponder on personal image/ branding in the age of social media, bad publicity, public fallout and of course on (the tote word) "Cancel culture".
Watch/Listen to her Ted Talk " We should all be feminists here".
5. A list of my favorite things this month
Here are some of the random things that I'm currently enjoying, reading, watching or listening to:
Lupin on Netflix with French actor Omar Sy. I've known Omar Sy for more than 2 decades. His rise to international audiences makes me feel like a proud sister.
The #TouchIt challenge on Instagram/TikTok. Boy, I love how creative are people are with fashion and video.
I was finally able to catch up with all the cool kids and binge on Insecure and can't wait for the final season.
My first read of the year was the memoirs of Mariah Carey, titled "The Meaning Of Mariah Carey". I really loved how she narrates her complicated life story, lacing it with her musical creative process behind her biggest hits.
Thanks for reading and tell me what trending story has surprised or entertain you?
Let's get social, let's connect!
Website: http://houseofnzinga.com/
Facebook page : https://web.facebook.com/houseofnzinga/
Instagram: https://www.instagram.com/fabulous_trysh/
Instagram: https://www.instagram.com/house_of_Nzinga/
Portfolio : linktr.ee/PatriciaYumbaM