Hello my warrior queens (and kings),
I can't believe it's already February 2019?! I was supposed to write this post the first few days of January already but boy oh boy, time waits for no one does it! I actually have a good reason for my silence. I was on a (forced) digital detox. You can read everything about it here.
Anyway, it would have been rude for me to start posting anything without sending you first my warmest wishes for 2019. So here they are: I wish each and every one of you, a prosperous, healthy and joyous 2019. Also, I'd like to thank everyone who has given me encouragement and support throughout this blogging journey. I received much positive feedback last year, from people who randomly came across my content. But more importantly, I have a small tribe that is really rooting for House of Nzinga. This has really encouraged me to continue creating informative and uplifting content. But also, it has shown me that we should all share our passions and gifts with the world. Our unique voice matter.
2019 is also a very important year for me: I'm turning 40 and I'm super excited! I'm truly looking forward to embracing a new chapter of my life.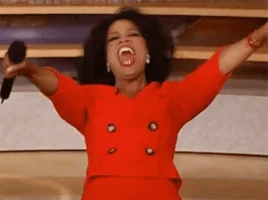 I feel that, as a woman, the thirties are a challenging period. It is a time where society tells us that we need to tick all the boxes: get married, have kids, accomplish certain professional goals and juggle everything with a smile on your face. I'm sure many of you will agree with me that, the pursuit of all these goals imposed by society, are exhausting. It certainly was for me.
A lot of you have jumped on the #10yearschallenge wagon and posted before and after pictures, 10 years apart. My 10-years challenge was more of a spiritual journey. As I reflected on the past decade, I noticed that I had been putting everybody else's needs before mine (I'm sure a lot of you moms can relate). So, this year, I've decided that it's time to put MYSELF FIRST again. As I embark on this new chapter, I've realized that I need to learn to say "NO", before saying YES to anything. So, if like me you feel like your time as a caterpillar has expired and it's time to be a butterfly, I encourage you to say "No" to things, people, and beliefs that no longer serve you. "No" to situations and (the pursuit of) lifestyles that leave you drained and empty. This year, before saying YES to please people and giving into societal pressures: I'll make sure I fill up my cup first, take care of myself, align my chakras, and check my priorities before anything else. I'll be saying, "No" a lot to protect my energy, creativity and space.
So, here's to a year of 'No's' before rushing to say 'Yes'.
Cheers to a fabulous 2019. This is the year to feel replenished, restored and bold enough to conquer dreams and trail blaze a new path that is authentic to your life purpose.
Xoxo,
PY
Let's get social, let's connect!
Website:    http://houseofnzinga.com/
Facebook page : https://web.facebook.com/houseofnzinga/
Instagram: https://www.instagram.com/fabulous_trysh/
Instagram: https://www.instagram.com/house_of_Nzinga/  (official blog page)
Podcast: https://anchor.fm/houseofnzinga
Portfolio : linktr.ee/PatriciaYumbaM